7 RV Rentals and RV Campsites in Lake Tahoe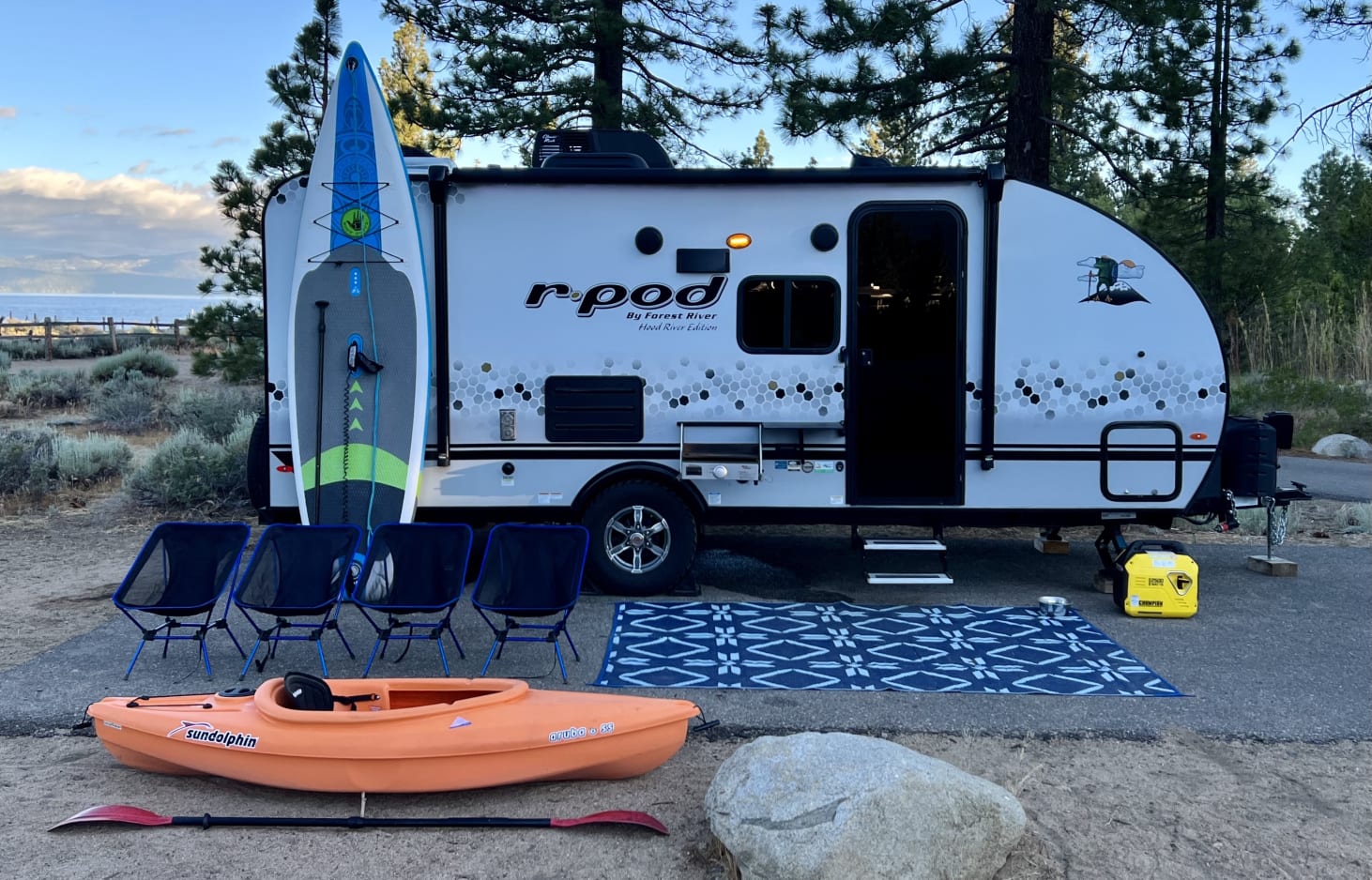 Road trips have become more popular over the past few years and RV travel has become fashionable again. Traveling and camping in an RV in Lake Tahoe is a great way to see and experience the natural beauty of the area, and gives you the option of staying right by the lake. There are several RV campsites that allow you to hook up an RV with electric, water, and sewer service, so you can enjoy the outdoors without completely roughing it.
Ahead, you'll find seven RV rental options and RV campsites for your next adventure on the road.