Best campsites in Hanoi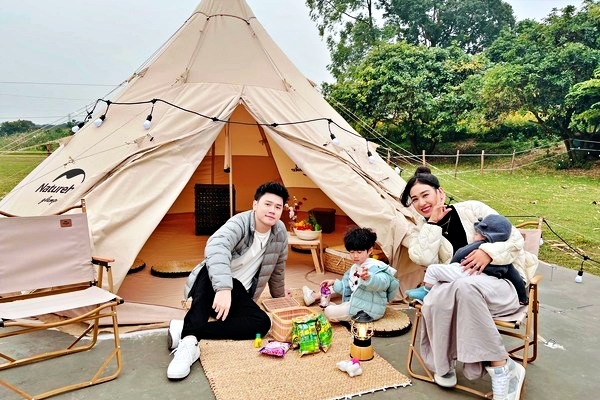 Ba Vi National Park
Ba Vi National Park is one of Hanoi's best-known campsites, about 60 km from the city center. Ba Vi National Park has a vast area of ​​virgin forest and varied landscapes. Visitors can camp in the 400, 700 pine forest, a ruined church or choose other sites where camping is allowed.
The entrance ticket to the national park is 60,000 VND/adult and 10,000 VND/child. Visitors can bring tents, barbecues, tables and chairs with them… or hire services on site.
Tent rental costs from 60,000 VND to 450,000 VND depending on the size. When camping overnight, visitors pay an additional service charge of VND 50,000/adult.
At Ba Vi National Park, in addition to camping, visitors can hike to Thuong Temple, Cactus Garden, French Relics…
Son Tinh Camp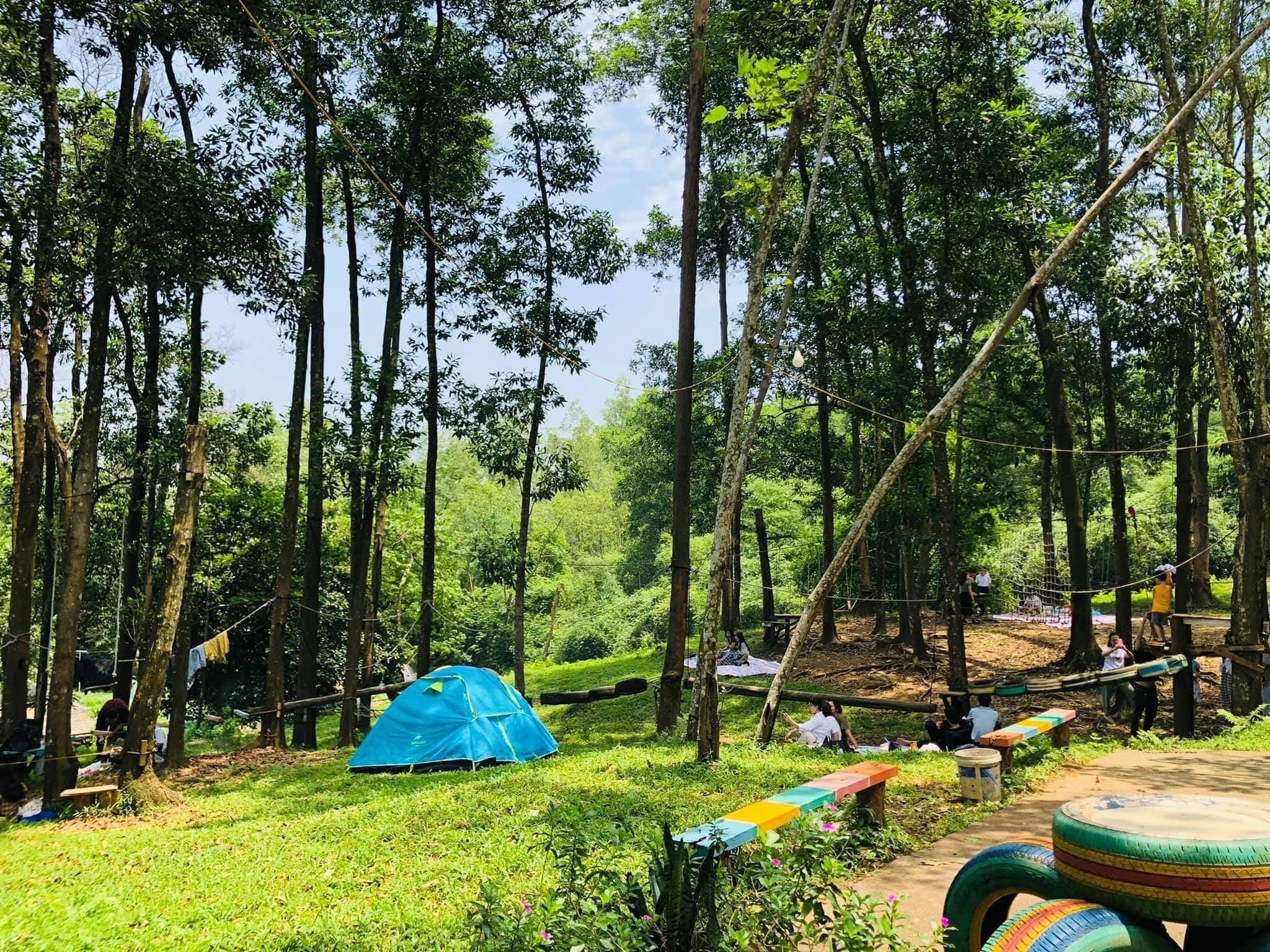 In Ba Vi District, Hanoi, visitors can choose to camp at Son Tinh Camp (Van Hoa Commune). The campsite extends over 7ha, including 4ha of forest and various terrains and landscapes such as lawns, hills, ponds, gardens, spring water pools, outdoor sports areas…
This place is suitable for families with children who can play and participate in activities in the rock painting area. To camp here, visitors must pay 60,000 VND/adult, 30,000 VND/child (3-10 years old); 110,000 VND/adult and 60,000 VND/child for the night. Visitors can also rent tents at prices ranging from 200,000 to 800,000 VND/night camp.
Son Tinh Camp is not only an attractive picnic destination for families, but also an ideal place for young people who enjoy outdoor activities such as rock climbing, cycling, zipline skating, walks by pontoon boat, etc. game sasuke…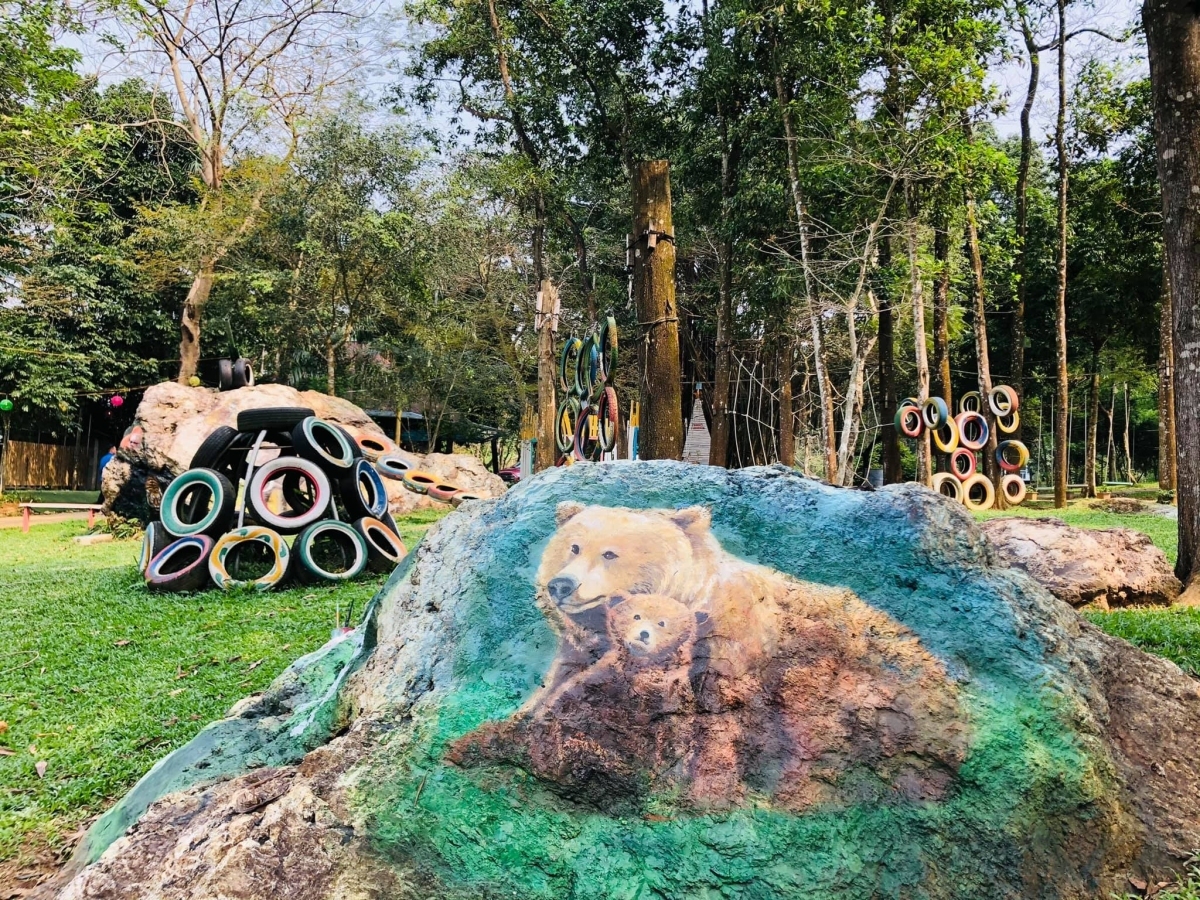 Discovery of Dong Mo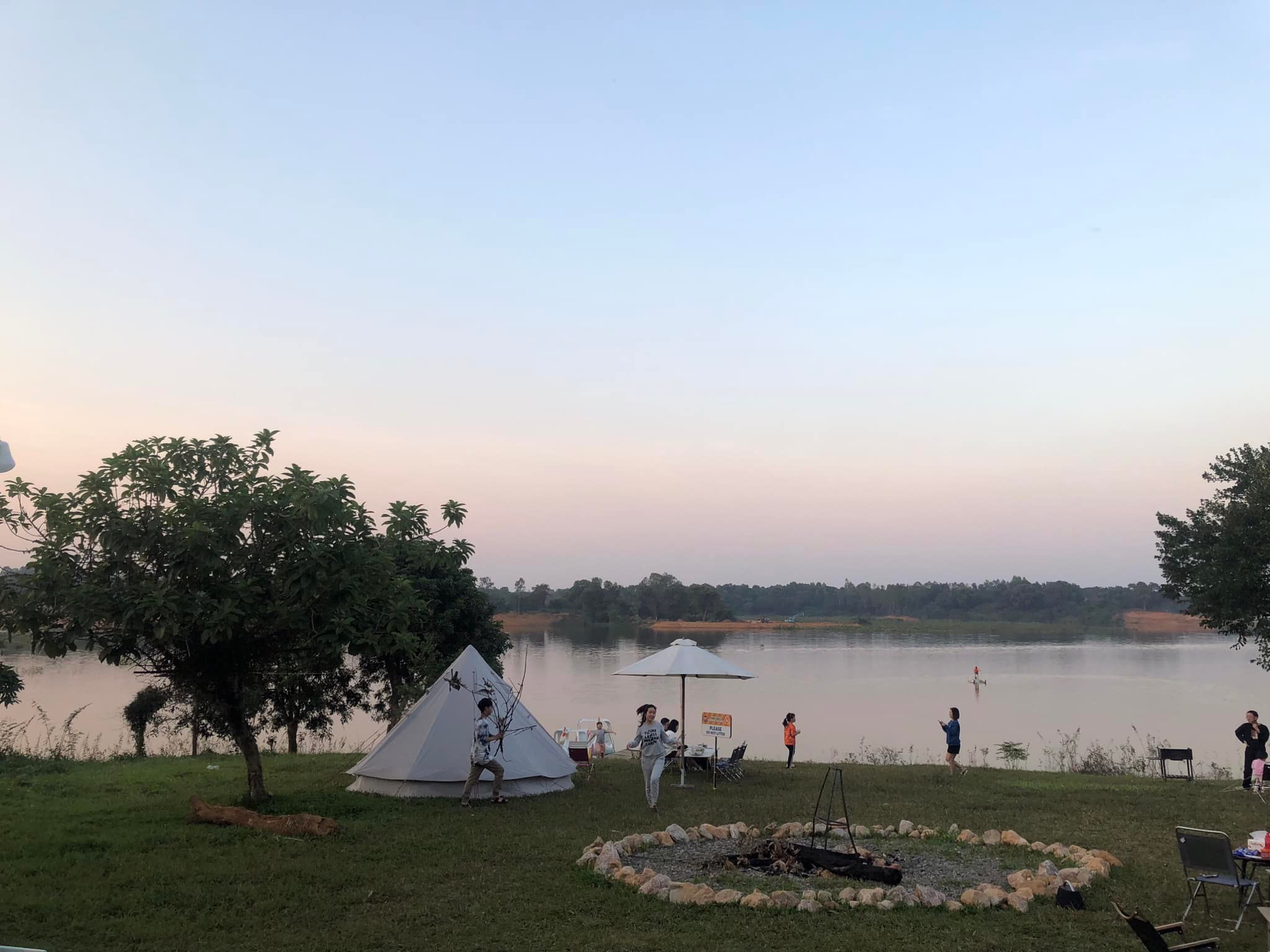 Dong Mo Discovery is located inside Vietnam Ethnic Culture and Tourism Village (Dong Mo, Son Tay). Camping fees are 60,000 VND/adult and 30,000 VND for children (6-10 years old). If visitors do not have camping equipment, they must reserve a full set of tables and chairs, tents, a fee of 150,000 VND/adult and 60,000 VND for a child. There is also an on-site meal ordering service at a cost of around 250,000 VND/person.
In addition to camping, visitors can participate in fun activities such as fishing, swan boat ride, water biking (from VND 80,000/ticket), ATV off-road vehicle driving (at from 200,000 VND/ticket).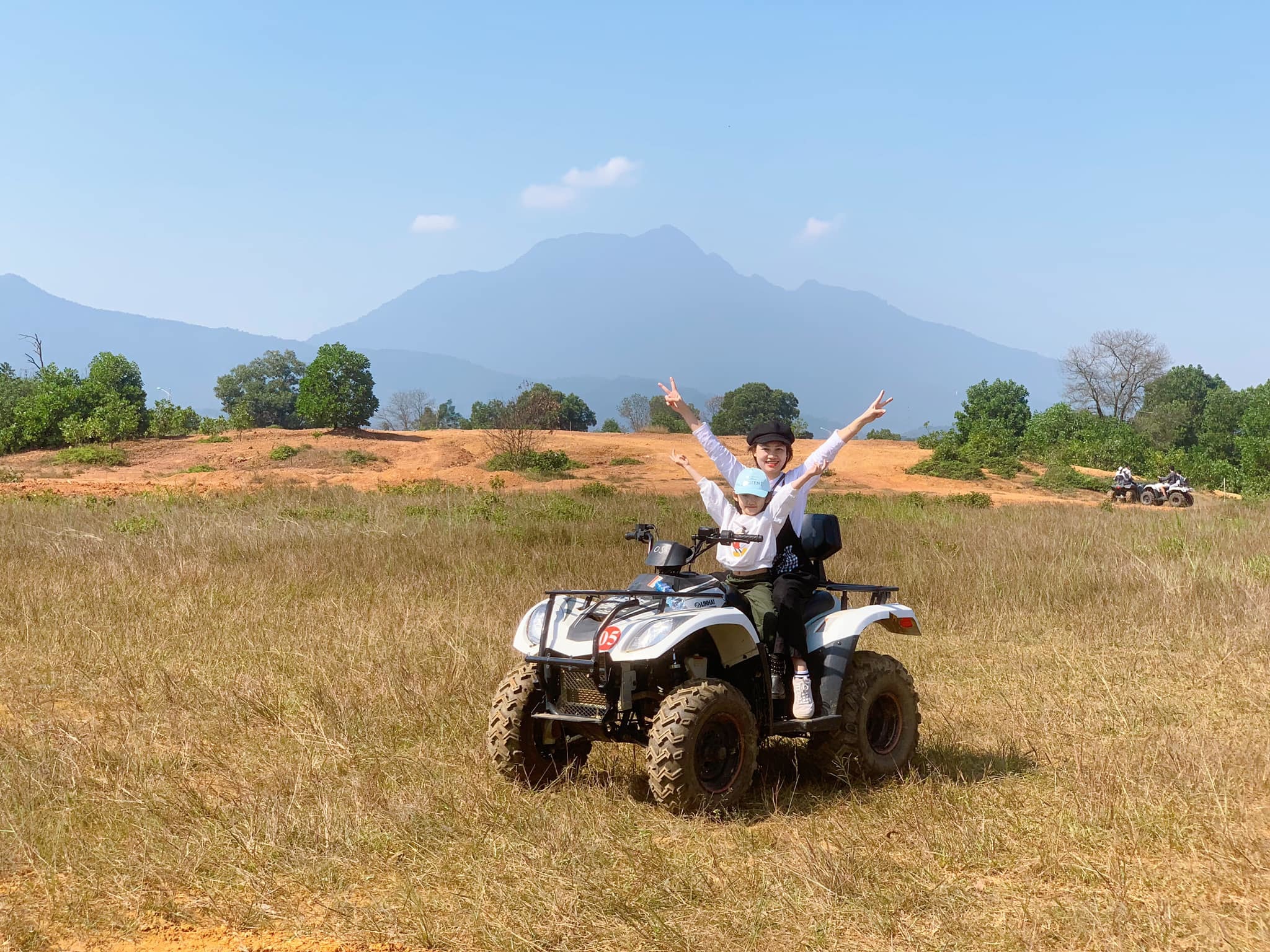 Ham Lon Mountain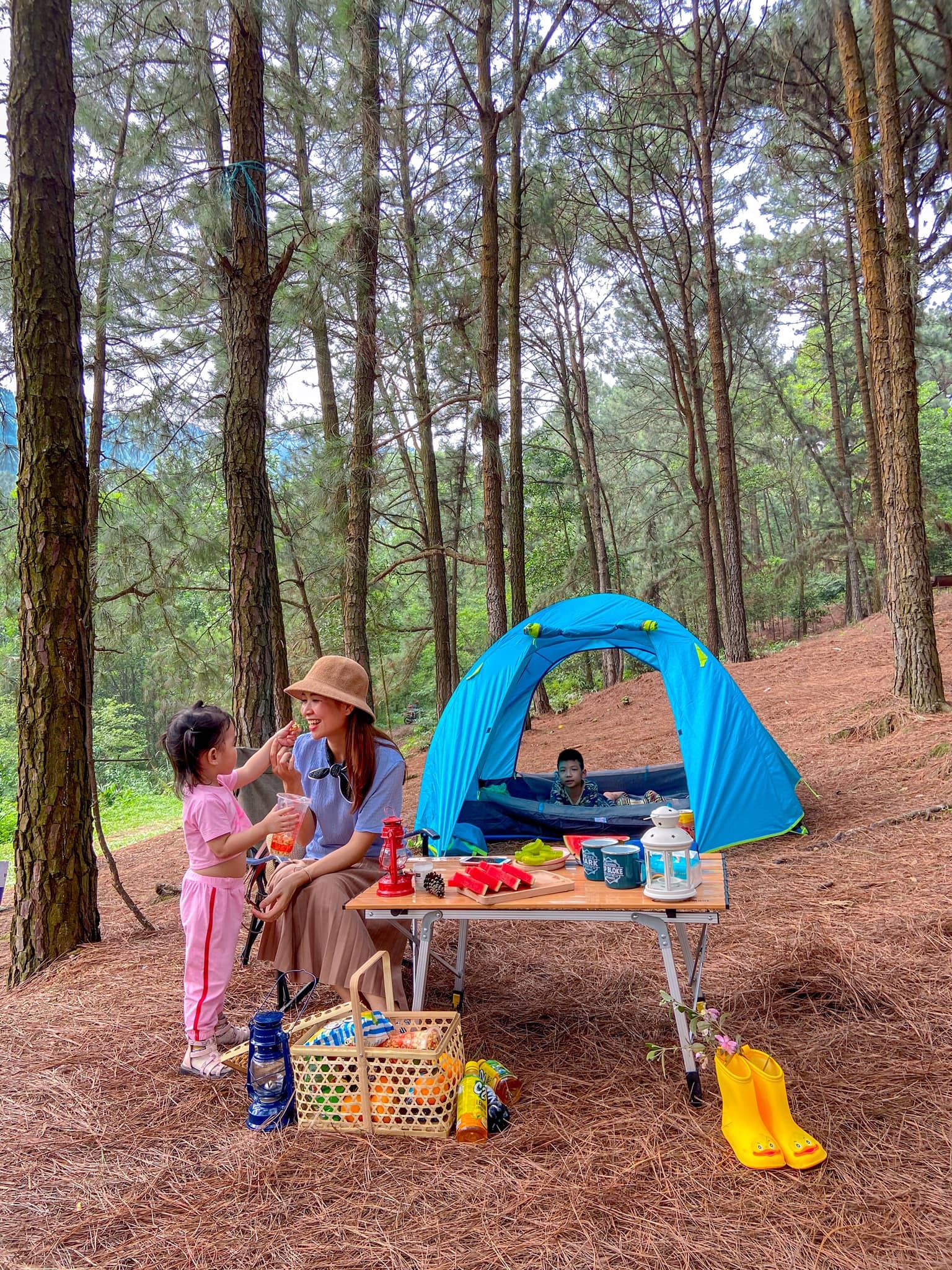 Ham Lon is a mountain about 462 m high on the Doc Ton mountain range in Soc Son district, Hanoi, about 40 km from the center of Hanoi. Tourists often choose to camp in the pine forest or in the area next to Ham Lon Lake.
Many local households rent camping equipment such as tents, barbecue stoves, dry firewood, food and drinks… The price for renting a tent for 24 hours is 100,000 VND at 320,000 VND. Tables and chairs, blankets, kitchen… are available for rent from 30,000 VND.
Visitors can go mountain hiking and kayaking. With a moderate height, Ham Lon Mountain is a suitable place for people who love trekking or mountaineering to explore and practice before wanting to conquer more difficult trails.
Dong Do Lake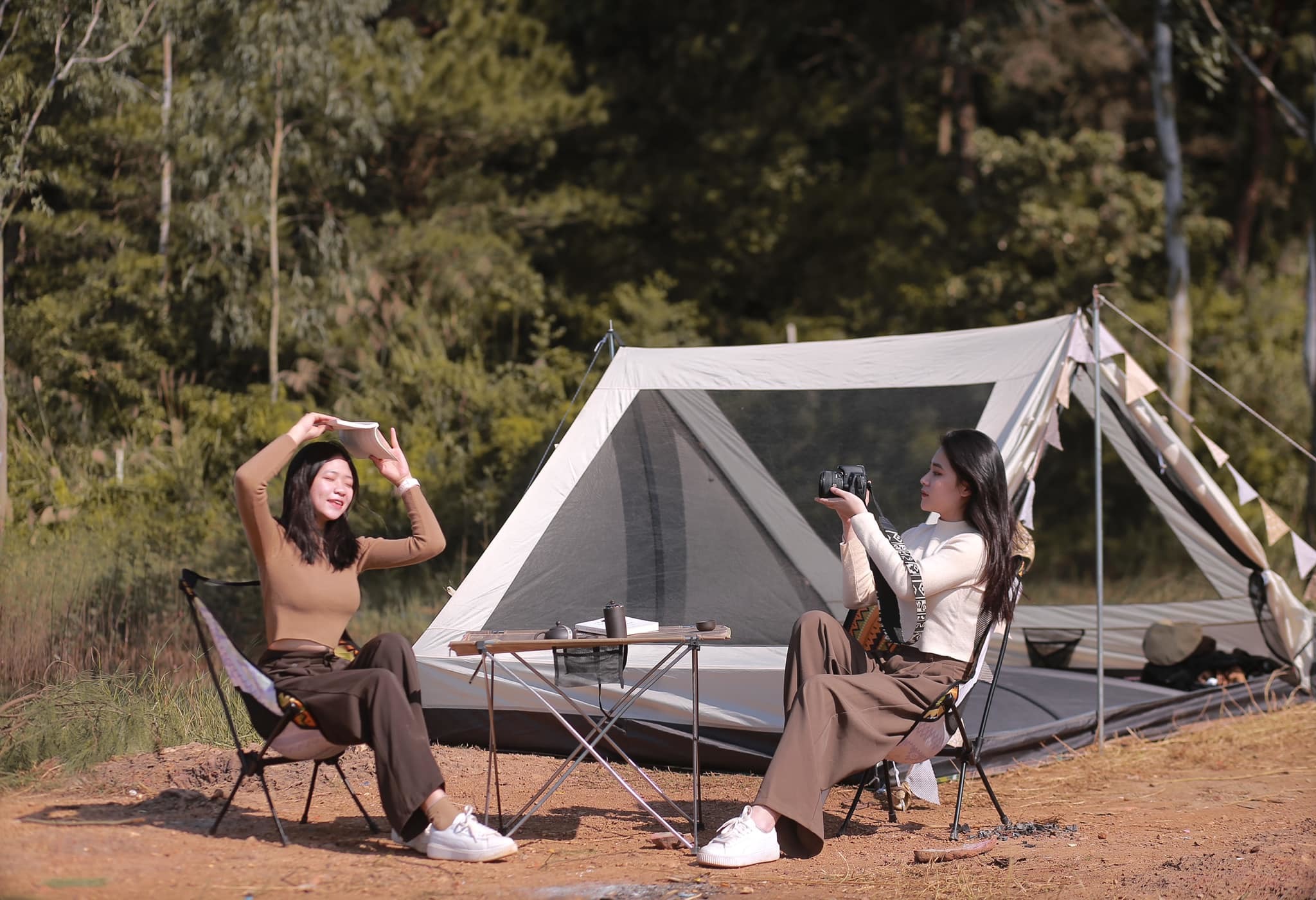 In Soc Son District, Hanoi, in addition to Ham Lon Mountain, visitors can choose to camp at Dong Do Lake (Minh Tan Village, Minh Tri Commune). The cost of renting a campsite here is 25,000 VND/person for the day, 50,000 VND/person for the night, including cleaning costs, electricity, water and toilets.
In addition to camping, tourists can rent fishing rods, pontoon boats, kayaks, SUPs… to explore Dong Do Lake, or simply cycle or jog around the lake.
In Soc Son, visitors can also go camping in the area of ​​Keo Ca Lake, Dong Quan Lake, Hoa Son Lake…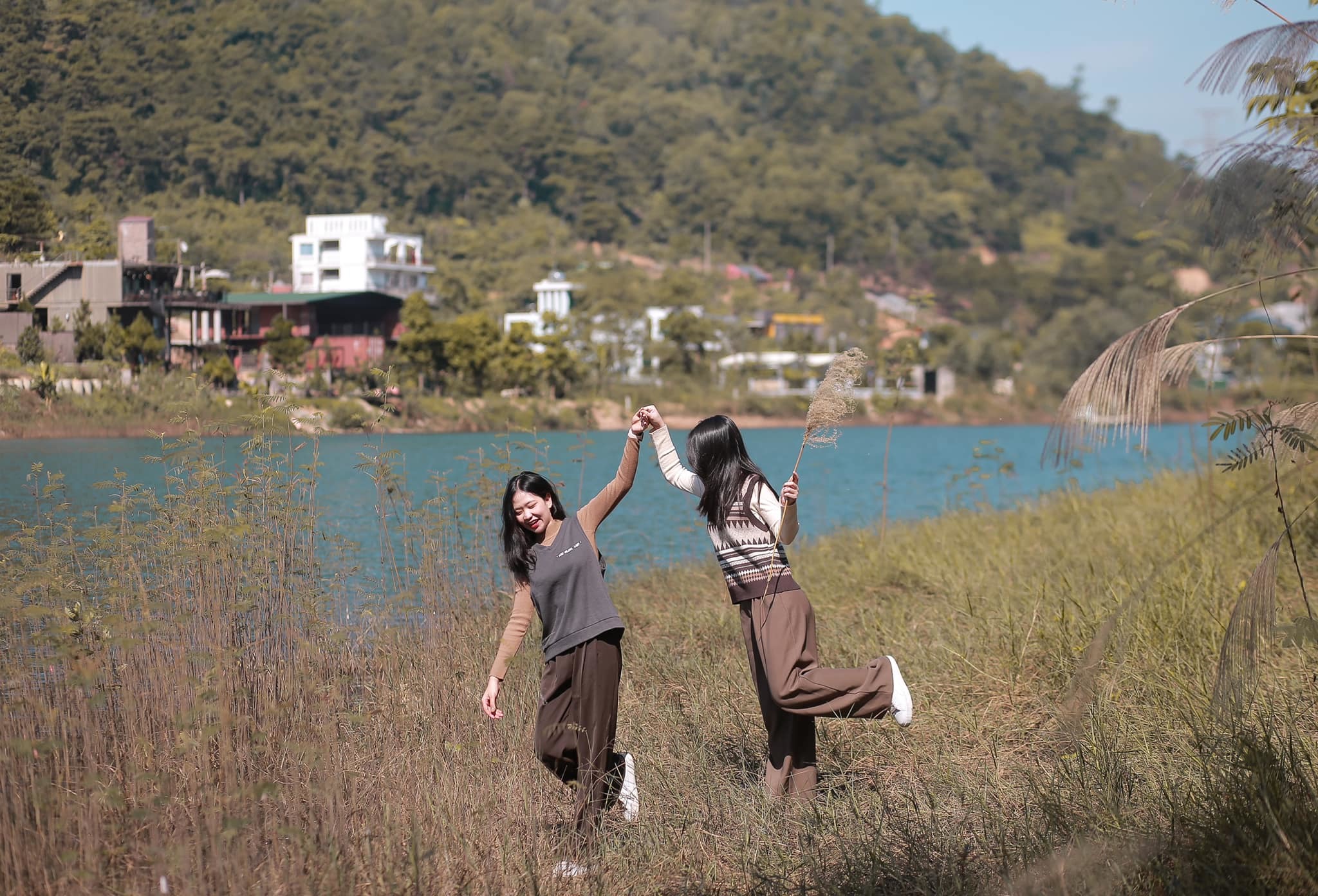 Town center camping pitches
If you don't have much time or don't want to go too far, you can choose campsites in the city center, such as the area at the foot of Vinh Tuy Bridge, Long Bien Longan Garden and the flower of the Red River Rock Beach. Garden.
Six doong (Red River Stone Beach Flower Garden, at the end of Lane 264 of Au Co Road) is a cafe and camping model, with a large lawn, decorated with Mongolian tents for visitors to rest during the day and take pictures.
Visitors can have a coffee and organize parties here. The tent rental service is from 299,000 VND from 10 a.m. to 4 p.m. and from 5 p.m. to 11 p.m. or all day for 599,000 VND. Drinks range from 25,000 VND to 55,000 VND.
The Long Bien Longan garden camping area is a large place with many scenes for photos, suitable for camping and picnic activities. The price for renting a tent for a group is around 350,000 VND.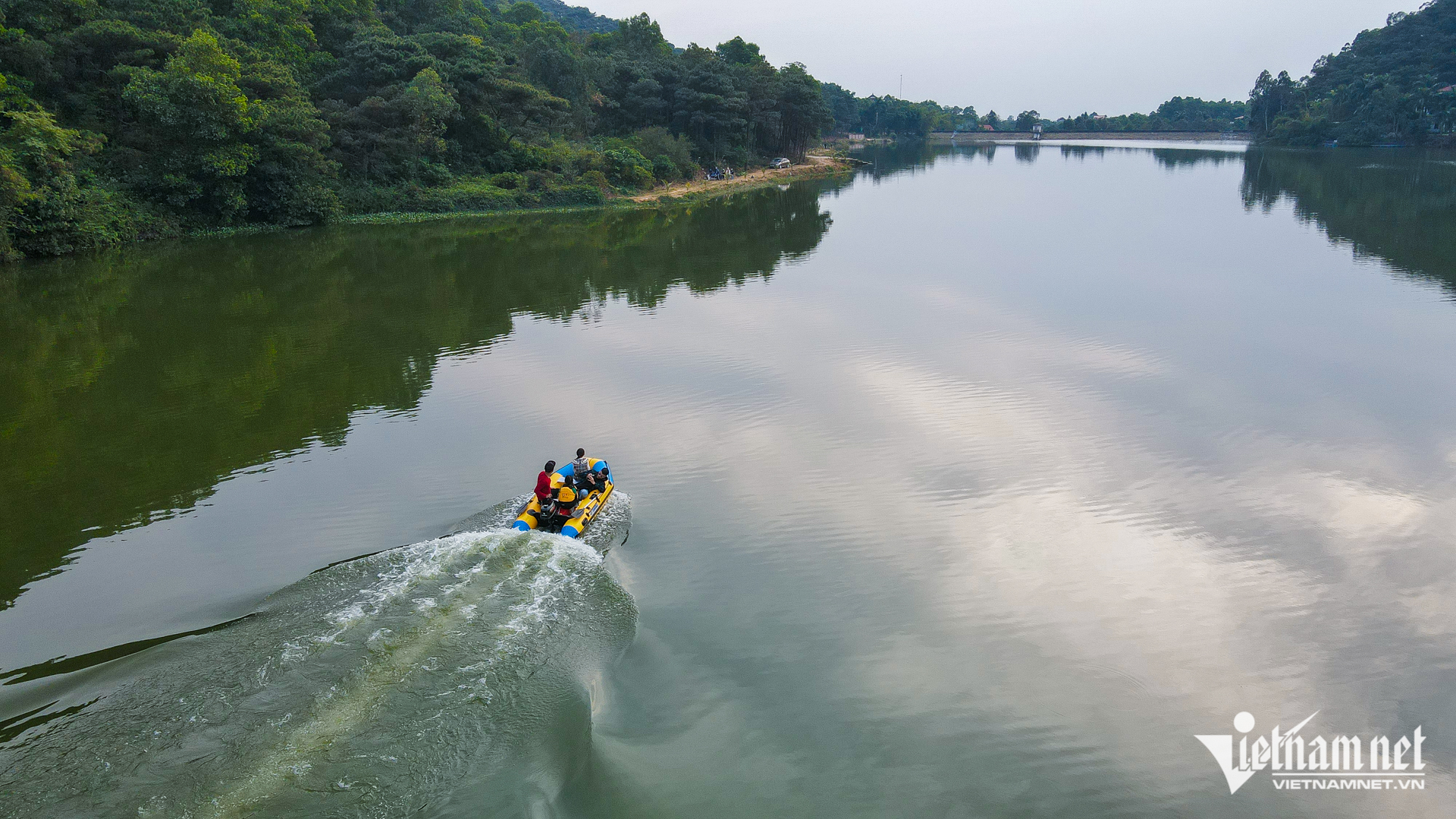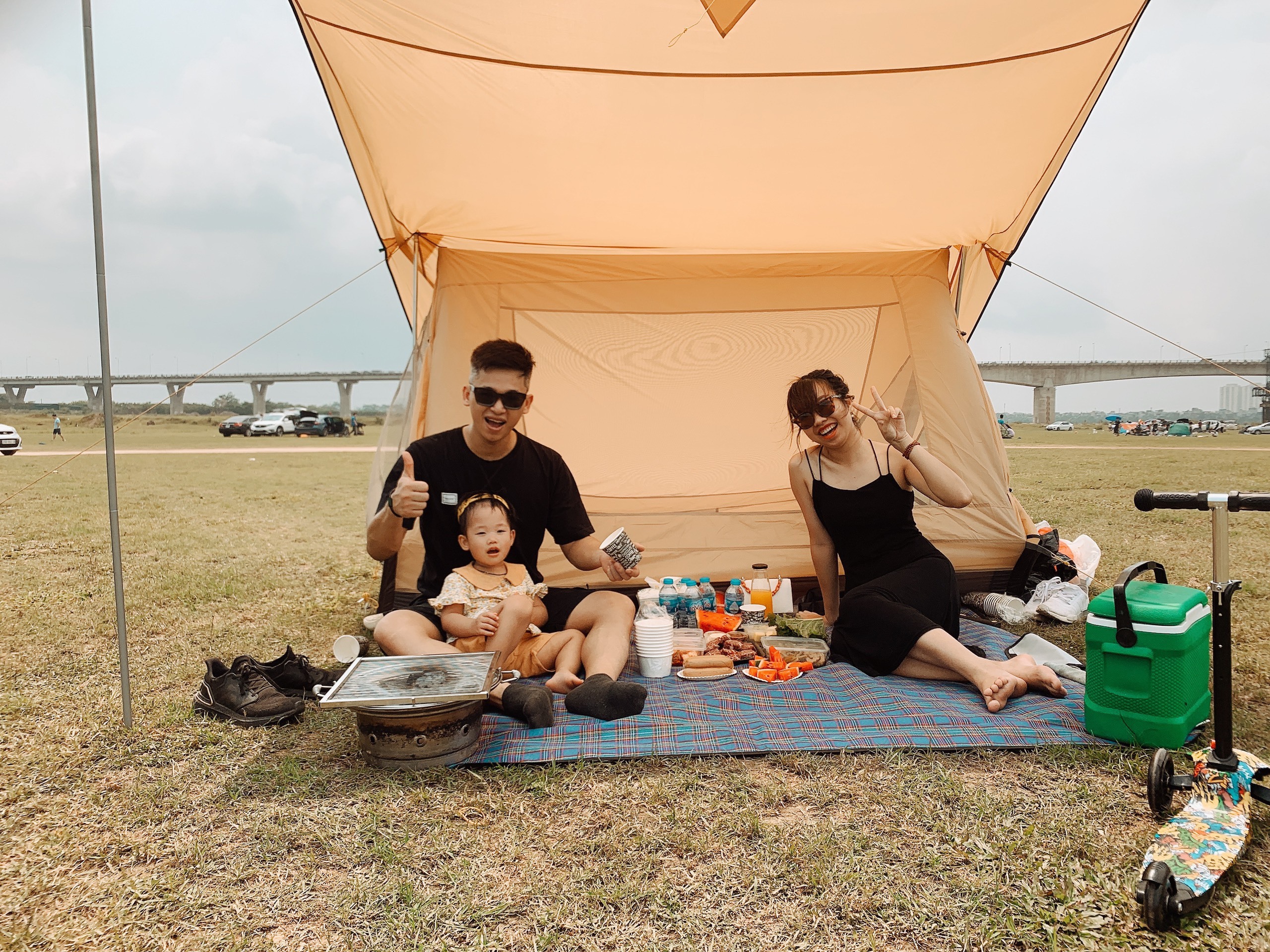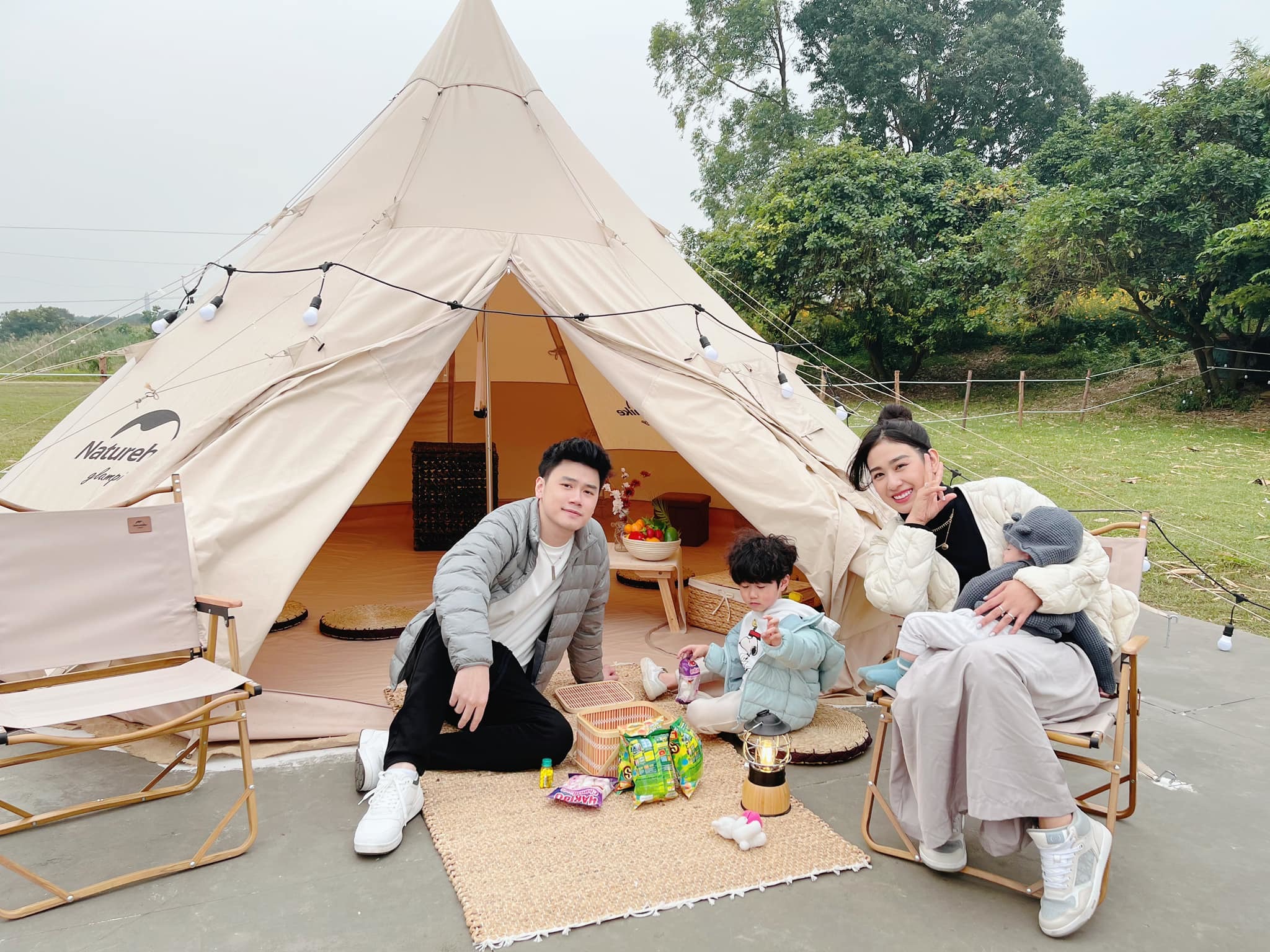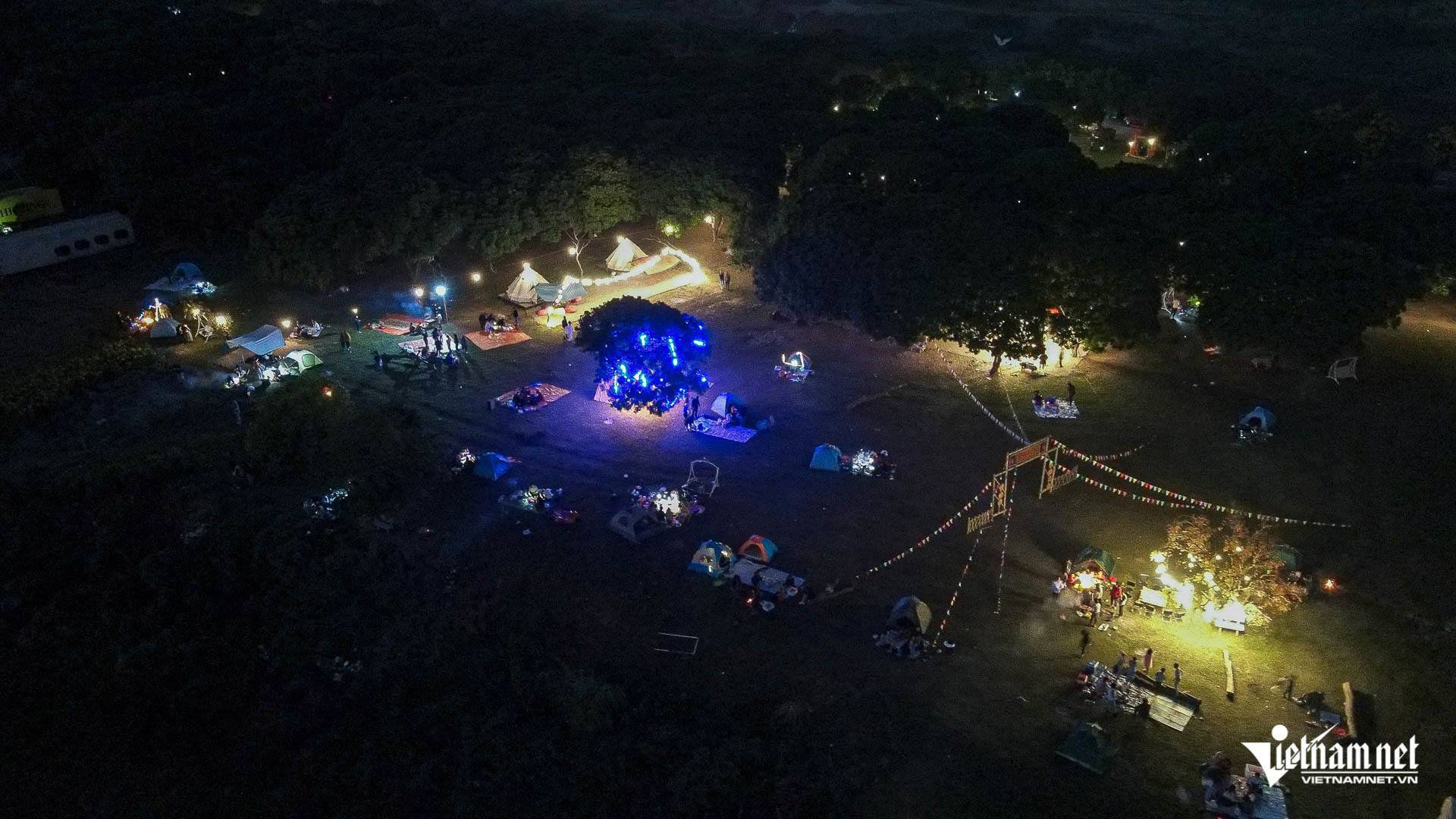 Linh Trang

Camping becomes the first choice to escape the city and live with nature
Friday is always a busy day for Bui Thanh Tuyen and her children as they prepare the logistics for their usual camping weekend.

A memorable trip to Dinh mountain
A family makes their first camping trip to Dinh Mountain after the Covid lockdown was lifted.